Posted by Be Floored By Urban on 8 August 2019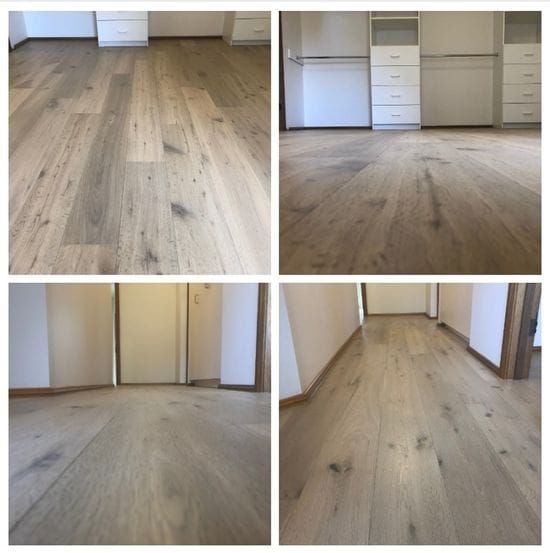 From Manhattan, New York, Fifth Avenue meets the burbs in Adelaide.
We initially installed the Fifth Ave in a residential renovation in the entry hall, kitchen & lounge, however after we laid our first board our client insisted to have all the entire house laid. This oak has a characteristic grain swirling around large knots and has been treated with a chemical process which brings out a nutty brown base colour. A grey wash is applied then cut back before being finished. The overall effect is a soft warm grey with a great depth to the colour and timber features. Characteristics such as grain variation and knots are visible.

On display in our Showroom
Available Size: 1900 x 190x 14/3 - $69/m2
To view our Premium Collection click here.