Posted by Be Floored By Urban on 15 August 2019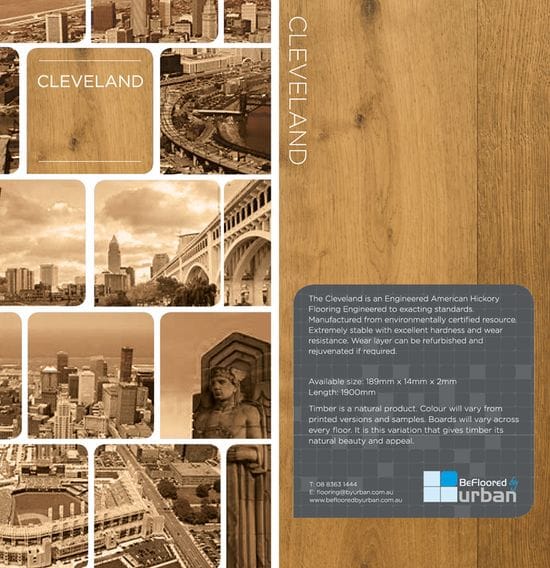 Introducing into our Premium Collection - CLEVELAND

At Be Floored By Urban we always are looking to evolve, in collaboration with our supply chain and our very own design team we have hand selected 3 more products to include into our Premium Collection, the final Engineered Board that we will pre release to you exclusively.

CLEVELAND
The Cleveland is an Engineered American Hickory Flooring Engineered to exacting standards. Manufactured from environmentally certified resource. Extremely stable with excellent hardness and wear resistance. Wear layer can be refurbished and rejuvenated if required.

1900 x 190 14/2 - $65m2
If you would like a sample please click here.