Posted by Be Floored By Urban on 14 June 2019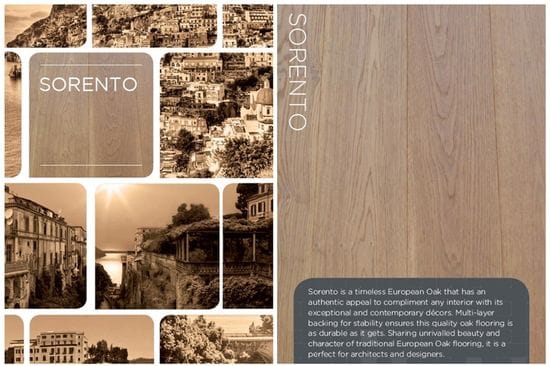 Introducing into our Premium Collection - Sorento

At Be Floored By Urban we always are looking to evolve, in collaboration with our supply chain and our very own design team we have hand selected 3 more products to include into our Premium Collection, the first of 3 Engineered Boards that we will pre release to you exclusively.

Sorento
Sorento is a timeless European Oak that has an authentic appeal to compliment any interior with its exceptional and contemporary décors. Multi-layer backing for stability ensures this quality oak flooring is as durable as it gets. Sharing unrivalled beauty and character of traditional European Oak flooring, it is a perfect for architects and designers.
1900 x 190 12/3 - $82m2

If you would like a sample please click here.